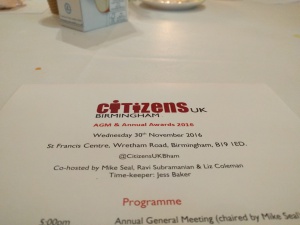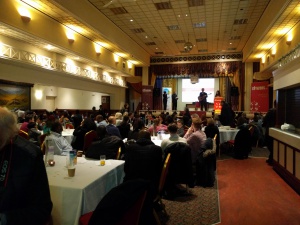 We are very pleased to announce that, the Birmingham Methodist Circuit, the Lozells Methodist Community Centre, and our very own Rev. Helen Jobling bagged three awards ("Action Of The Year", "Campiagn Of The Year", and "Outstanding Contribution Award", respectively) at, the AGM and awards night of Citizens UK Birmingham. These were given in recognition of our:
– Commitment and dedication to social justice;
– Following one of our fundamental Christian beliefs of, "loving our neighbour as ourselves"; and
– Following one of our organizational mottos of bieng, "In the community for the community".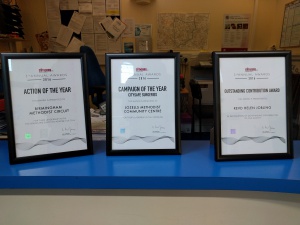 Hosted by Citizens UK and St. Mary's Convent (Sisters Of Mercy), It was an eventful evening with awards in many categories that recognized and celebrated the work of 72 outstanding leaders in action and relationship, . Aptly described as a night of, "Music, food and fellowship" by, Neil Jameson (Executive Director of Citizens UK).
Awards were received by Eddy Aigbe and Salome Noah.