It is our great pleasure to once again, announce that we will be having yet another Annual Lozells Community Arts & Crafts Exhibition 2018. This will be our 5th exhibition thus far. We want to use this opportunity to say a big thank you to the residents of Lozells, exhibitors, participants, sponsors, and partners for funding and supporting us.
This year, we are expecting more artists, schools, craftsmen & women, to join us to celebrate, experience a community of talent, cohesion,
We invite all, to come, experience, and celebrate our event which showcases the talents of our community's artists, craftsmen/women that forever aims to, foster an understanding of our diversity, nurture community cohesion, to encourage and develop creativity in all communities.
We also use this opportunity to call on all interested artists and craftspeople, to avail themselves of the opportunity to showcase their talent with their work. Please see the guidelines for exhibitors below.
We look forward to welcoming you to the event. Please feel free to share with your contacts. To contact us for more information and/or enquiries please, phone: 01215549360 (Ext.1) or info@lozellsmc.co.uk.
Lozells Community Arts and Crafts Exhibition Guidelines   Mandate:
The space we provide forges creative dialogue brings attention to local art  and artists as well as creates new opportunities for artists in our city, fosters integration, tolerance and, relationship building
Eligibility: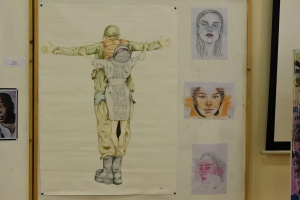 Any artist, who lives, schools and/or works in Lozells, may apply to exhibit.
Any artist or group or organization who has relationships with Lozells may apply to exhibit.
Qualification:
Exhibits should have a healthy and harmonic outlook.
Exhibits should not:
– have any negative or hate message.
– be confusing, confrontational or depressing.
– have sexual and/or violent content
Financial Considerations
The Community Art Space charges no commission fee; nor does the gallery handle any transactions between artist and buyer. There are no booking
or exhibition fees for artists. Sales are handled directly between the artist and buyer. We will accept donations if offered
Delivery and Hanging of Work
The works are to be delivered on the Monday, 9th of July 2018.
For two-dimensional artwork (i.e. paintings, drawings or photographs), this must be framed or mounted on board which is suitable for hanging and of a reasonable size.
Three-dimensional work (i.e. sculpture, pottery, craft work, etc.) must be of reasonable size, be able to stand on its own, should not require more than one person to carry it and, it should not have any parts that can endanger or injure the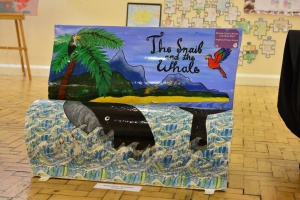 bearer of the artwork.
Please send the following information must accompany all work for submission:
Artist information for generating of labels
Artist Name
Title
Media and Date
Failure to do so might mean your work will not be accepted for the exhibition.